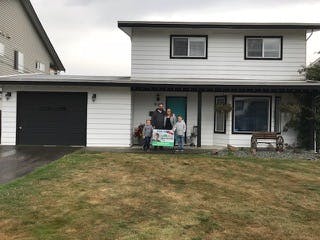 Selling our first home was an emotional decision. Joyce and Dale took the time to sit down, listen and walk us through the process. Providing knowledge and recommendations to help our house sell smoothly and quickly. The quality of the photography was beyond our expectations! They were professional, easy to work with and patient. We just cannot say enough good things!
Thank you so much Joyce and Dale.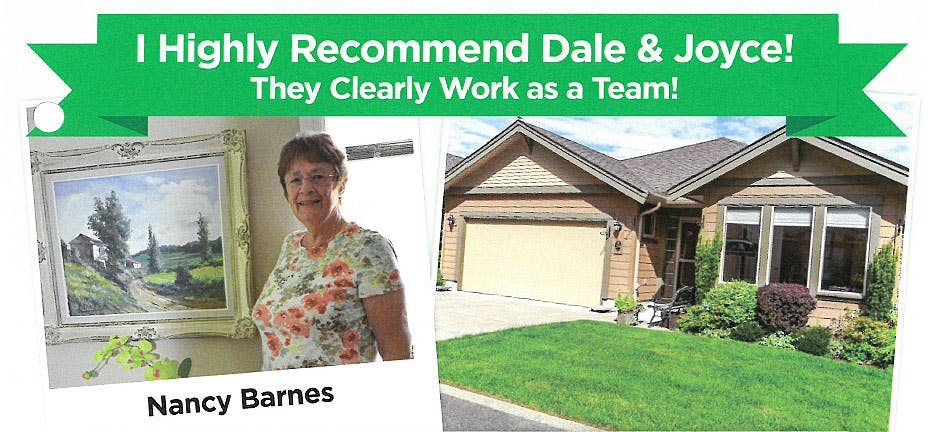 I have been very pleased with the professional services provided by Dale & Joyce with regard to marketing and subsequent sale of my home. They clearly work as a Team, which even includes stagers who come in and arrange furnishings so as to maximize viewing potential! From day 1, they kept me in the loop, being readily available to answer and address any of my concerns, providing useful feedback with regard to showings, and offering advice and assistance when needed.
I have never dealt with a more conscientious team!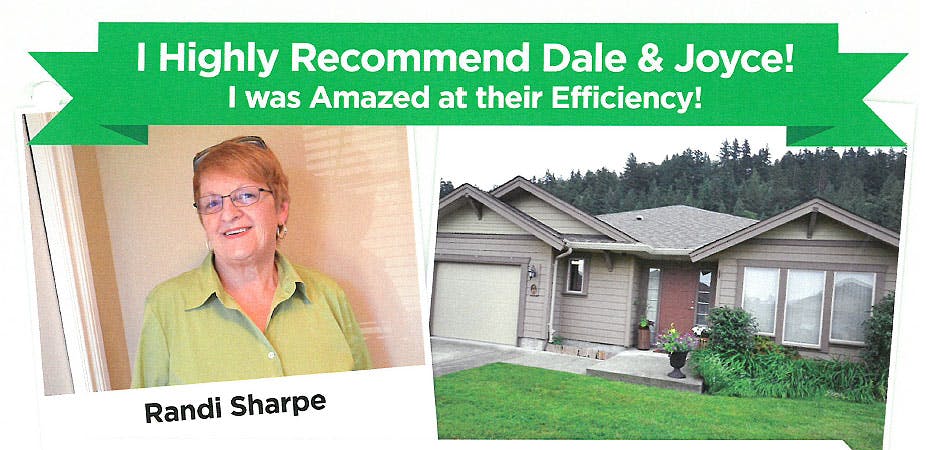 I highly recommend Dale & Joyce as your choice for Realtors. I was amazed at their efficiency in preparing my home for sale. Their referrals for cleaners and stagers turned out to be an investment rather than a cost. The photography for the colourful brochures and their amazing website were so much more than I expected. From the presentation of my home by open house, newspaper and their website, to the advice and services they provided at every stage of the selling process, I am very impressed; I am sure you will be too. Check them out!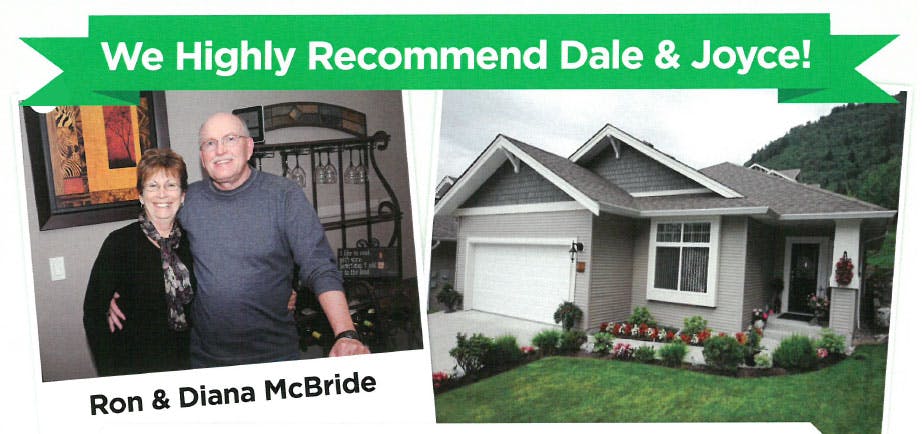 What can we say! Let's start with how very professional they are! How prompt they were for meetings or how they always called us with feedback as soon as possible following a showing or open house. Dale & Joyce worked very closely with us through the whole process, guiding us and making recommendations wherever necessary to ensure everything went smoothly! They also made available to us, a contact for financial advice and a list of Service Providers which we found extremely useful.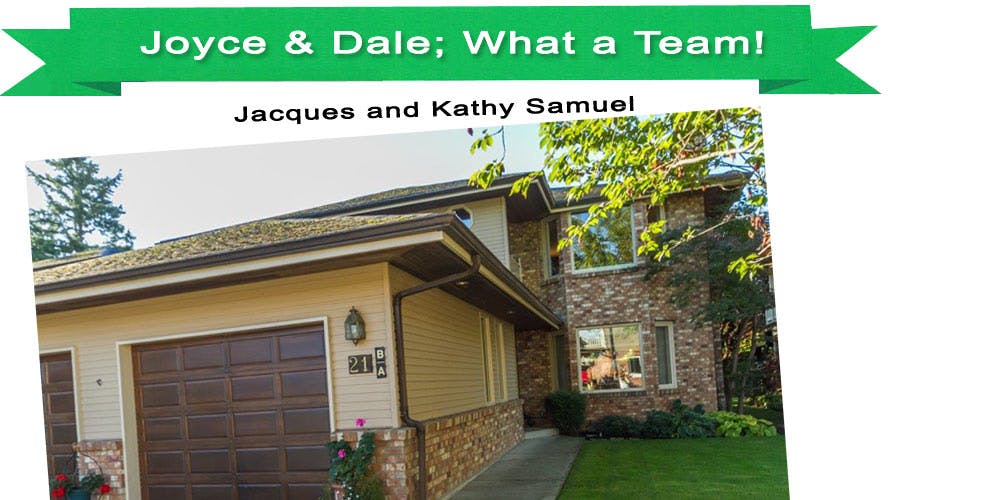 Selling our home was not an easy decision and a very stressful one at that. Joyce and Dale took us through the entire process from start to finish with complete professionalism, patience and good humour. The quality of the photography, brochures and the online tour were second to none. We sold for full asking price in just four days. Joyce and Dale… we can't thank you enough.